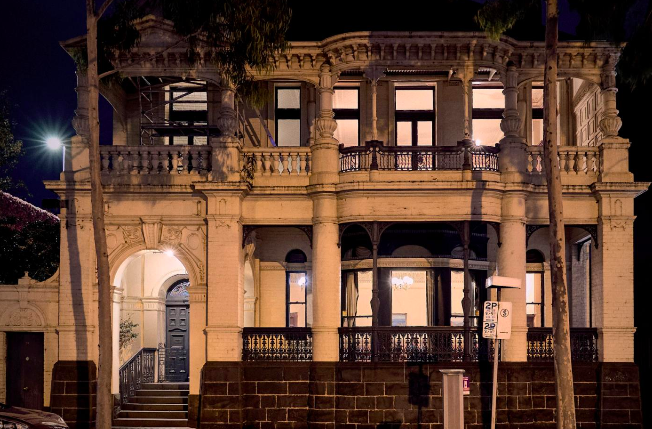 Currawongs and cockatoos warble and shriek from lemon-scented gums beyond the garden's high walls and its white-pebbled petanque boulodrome. Love-sick greengrocer cicadas throw up a forlorn cacophony beneath a verdant lawn that's hosted salubrious parties for well over a century.
Conversations drift out from a handsome, red-brick, tessellated-tile verandah. The subjects are decidedly eclectic: Peruvian and African tall tales, bungee jumps and helicopters, DC3 and Catalina travel tours, cheroots, billiards, 1960s music, chrome guitars, even a Swahili version of Waltzing Matilda.
Bathed in a pinkish hue, sunset bouncing off an ivy-covered woolstore wall, a mixed Friday evening troupe of Geelong personnel – politely primed with cleansing pilseners, vin blancs and rouges – sit, stand and lounge about in relaxed, talkative clutches.
Prick your ears and you might identify doctors, lawyers, pilots, insurance agents, architects, engineers, businessfolk, musicians, realtors, publicists, administrators – some straight from work in well-pressed suits, others in casual open-collar striped shirts, chinos. Gone are the bristling mutton-chops, stovepipe hats and tails that once marked their sartorial character.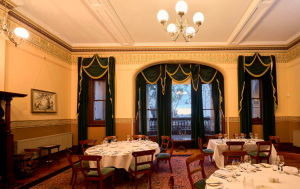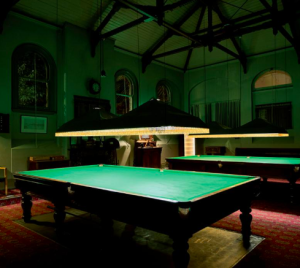 Behind them, however, much survives from that Victorian era. Inside the large two-storey Transitional Queen Anne building is a semi-labyrinth of dining, reading, meeting, billiard and business rooms punctuated by a warren of halls, passages and staircases.
These are replete with chandeliers, exquisite leadlight, dark timber benches and panelling, Chesterfields and clerestories, bookcases, credenzas, paintings, mirrors, balustrades, buffets, marbled mantels and fireplaces, carpet, snooker baize, acres of leather, and turned and polished walnut, mahogany and cedar – collectively making up not just heritage writ large but a quintessential part of Geelong's psyche.
The Geelong Club, an institution since 1859, when it was first populated by pastoralists, lawyers and merchants, remains a living museum. Names intrinsically tied to The Pivot's early days – Strachan, Lascelles, Armytage, Austin, Bell, Calvert, Russell, Murray, Fairbairn, Hope, Whyte – are equally tied to the club.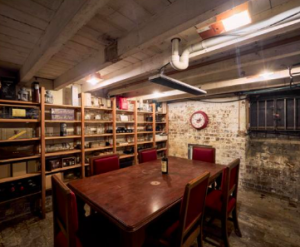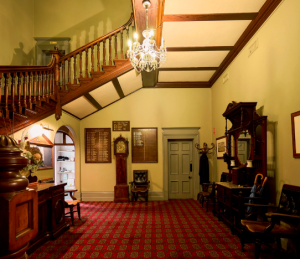 Similarly, honour boards are populated with Pivotonian names: Douglass, Annois, Chomley, Inglis Vickers-Willis, Fidge, Heath, Roydhouse, McKellar. High-profile, high-achiever, even over-achiever, members have included three Victorian premiers – Sladen, Berry, Bolte – Governor-General Lord Casey, 13 knights, several Order of Australia recipients, a Victoria Cross winner and numerous MPs, ministers and mayors.
Historian Norm Houghton has penned much of the bygone action. The club's business was chiefly dining, social drinking, cards, sporting talk, billiards, cigars, turf betting, reading local and British Empire journals, and hosting friends from clubs elsewhere. Reciprocal rights were handy for a club with two-thirds of its original members out-of-towners.
As he says: "The Geelong Club remains one of the foundation blocks of the Geelong community, and ranks with institutions such as the hospital, municipal government, the traditional churches, the grammar school, the football club and a handful of businesses and practices that have served Geelong since the gold rush period. Not many can claim this proud status."
The club's first digs were up in Yarra Street before moving to Brougham Street's Mack's Hotel and, eventually in 1889, into the imposing but pretty two-storey, colonnaded edifice it built next door at its present site.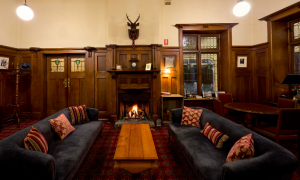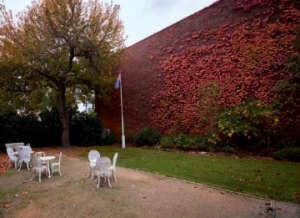 The club went into abeyance between the mid-1860s and 1874, due to falling membership and rising costs, says Houghton. The recent Covid pandemic might have worked a similar mischief but the club used the disruption to assess and realign its operations while packing as many activities – weddings, company dinners, president dinners, spring racing events – as it could into the brief time-lines between lockdowns.
Jon Mamonski, club president through that turbulent time, says Covid provided an opportunity for "a full audit of all the club and everything in it". The club is valued at $10 million, he says, and owned by its 150 members.
Its staunch Western District pastoral ties, however, are a thing of the past, he says. There's a significant number of women at the club, including three of the club's four executives during his term, and the club is in surplus – a status it didn't enjoy going into Covid.
"Membership remained reasonably stable during Covid. People understand being a member of the club means having skin in the game, being able to say you're a part of this 160-year heritage," says Mamonski. "In Geelong, there's very few buildings like this left. Very few private clubs in regional Australia have survived Covid and we're very proud."
From the outside, the club is cream toned with a dark slate roof, bluestone foundations, thick pillars and wrought-iron balcony railing framed by tall, slender eucalypts that give it an appearance that wouldn't be out of place in the Queensland bush.
It's not all ancient scotch, brandy snifters and crystal cognac, or hazelnut and carrot soup, although you might find that on occasion – and more again if you manage to make your way down to the club's cellar with its distressed brick walls and rare curios. And reject any thoughts that the club's the exclusive preserve of some landed gentry from an antediluvian era. It's anything but.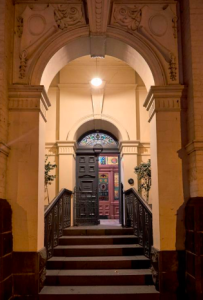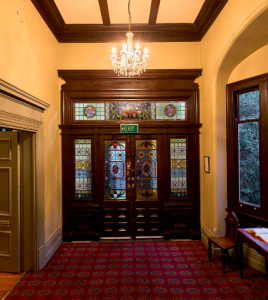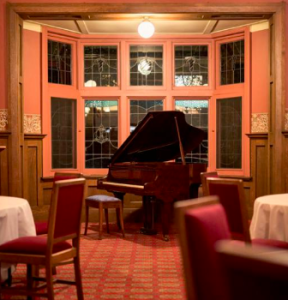 "We invite men and women of any walk of life who have a real sense of curiosity and history of the club and who identify with that," says Mamonski. "It's not about how rich you are, it's really about 'Do you care about the club? Are you fond of it and will you treat it as second home?'"
Actor-historian Colin Mockett, preparing to run guided tours through the club later this year, sees a gentle dichotomy and nimbleness in the club's evolution.
"When the club started, they wanted a club the same as the Melbourne Club," he says. "This came into being by blokes with money in country Victoria, the Western District, who wanted a place to dine without the hoi-polloi in the pubs, and they were happy to pay for it.
"But then you have other clubs like P.G. Wodehouse wrote of and I think of the Geelong Club having their peacock ability, too. It's evolved beautifully over the years, it's had an agility."
Mockett's planning the tours as tea-and-cake affairs with piano and classical guitar offering background ambience. It might not be a stogie-and-brandy affair of the old bewhiskered fraternity format but, then, the sun might not be over the yard-arm.
But then again, it might …
This article appeared in Geelong & Surf Coast Living magazine winter edition 2022