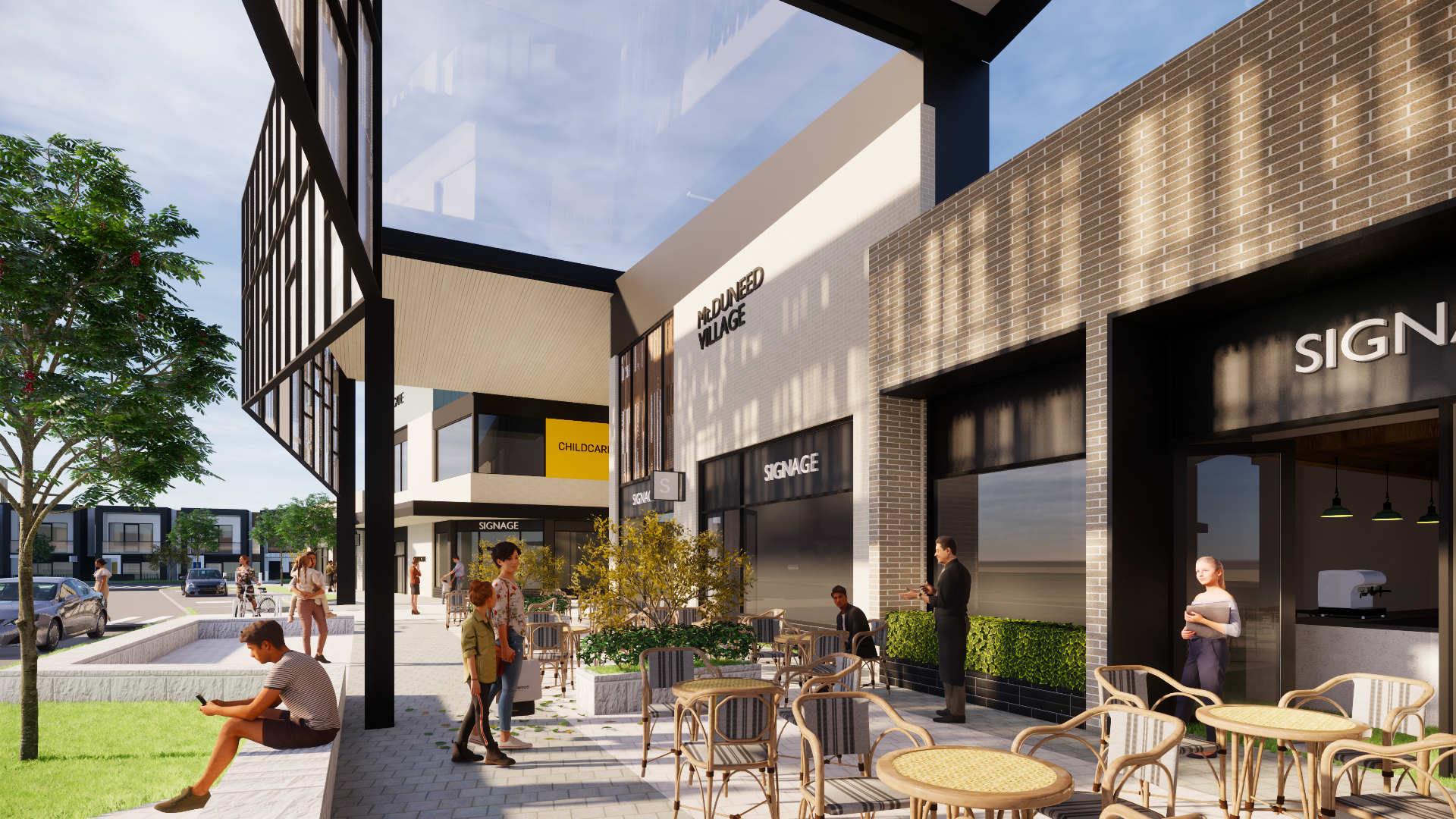 A new $55 million neighbourhood shopping centre at Villawood Properties' Armstrong Mount Duneed is helping underpin the region's residential future amid the covid pandemic.
The coronavirus lockdown has seen buyers increasingly eyeing regional Victoria, Melbourne's outer suburbs and periurban greenfields.
The growing reality of working from home, together with increased numbers of white-collar professionals and managers eyeing greenfields projects, is driving a wave of buyer interest.
The Villawood Properties' Armstrong Mount Duneed centre – to be anchored by an IGA supermarket, with medical, pharmacy and dining facilities, a 25m swimming pool, childcare centre, specialty stores and apartments – is expected to bolster that buyer activity.
The centre will be built in the heart of Armstrong on a 2.6-hectare site at the corner of Unity and Sovereign drives.
Located beside the sprawling Bunjil's Nest adventure park, Club Armstrong and Mirripoa Primary, the project will bring additional retail, community and residential aspects to central Armstrong.
The award-wining masterplanned Armstrong has grown to a population around 5000 with more than 1500 of the 2000 lots sold since its 2012 sales launch now completed and occupied homes.
"This will really bring the heart and soul of Armstrong into its own," Villawood executive director Rory Costelloe said.
"We fought  everybody to make sure our residents had a reasonably-sized supermarket at Armstrong and didn't have to cross the highway to do their daily shopping. At  last, that vision's becoming a reality.
"The central hub of this community will now have its own shopping and activity centre – with a new supermarket – a fantastic district park, Club Armstrong's pools and gym and more – plus a brand-new primary school, Mirripoa.
"There's still a new council community centre to come as well as a high school just nearby."
The neighbourhood activity centre will be built by Empire Property Builders, who built the NAC at Villawood's award-winning Alamanda community at Point Cook.
"We're really pleased they came on board again to build our new NAC at Armstrong," Mr Costelloe said.
During the construction phase, the new centre will generate an average 60 jobs a day. Once operational, the shopping centre will provide around 80 jobs.
Innovative facilities, design features and amenities in new estates – notably master-planned communities such as Armstrong – were world-leading and allowed buyers to better design the exact lifestyle/living experience they wanted.
This article appeared in the Surf Coast Times 23 July 2020