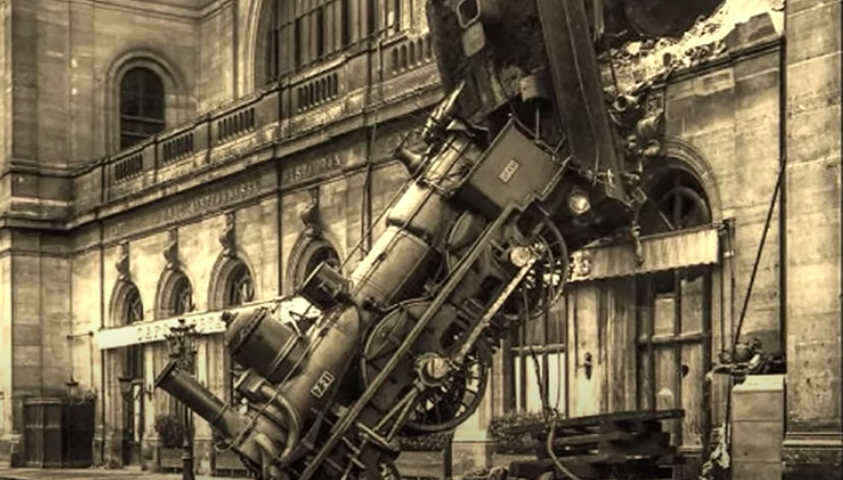 Intrigued to see train commute travel times between Geelong and Melbourne might be pared back to 50 minutes. Like listening to the latest plans for a Geelong convention centre – both ideas been around for what 60, 70 years? Yawwnnn …
The latest cuckoo choo-choo idea seems to be reinstating the peripatetic service back through Werribee, cutting out a couple of stations between there and Laverton, and whipping along at 160kmh.
All goes to plan, there might be a chance of approaching travel times for the 75km journey not seen since the late 1800s. Or so the cynics might suggest.
It's not going to be a Bullet Train. Timewise, more like Puffing Billy. But as long as it beats driving, even the ferry into Docklands at the old Bearbrass, you'd suspect there's a fair chance the punters might be happy. Provided fares don't rise. And what are the chances of that?
Can't help thinking, though, it's a pity commuter rail might have lost much of its erstwhile romantic allure. It might be a bit more comfortable these days but I went off it years ago.
The red rattlers of old were windy, wobbly and statically indeterminate but their compartments, their leather seats and photos of Hepburn Springs, Mount Buffalo, Healesville, the Dandenongs and other tourist spots around Victoria were a delight. Years of metropolitan travel and I only ever recall one unexpected stoppage. Unthinkable today.
It engendered a great love of locos for this train-spotter. And down the years that's sent me toward the Cairns-Kuranda track, Walhalla, the Indian Pacific, Orient Express and Flying Scotsman, France's TGV, Peru's Sacred Valley, and cogwheels up the Swiss Alps and Rio's Tijuca jungle to the Cristo Redentor.
Nothing like chugging over a nose-bleed trestle bridge or through tunnels, mountains or forests dense with eucalypts and ferns. Can't say, however, I appreciated the dodgy conductors trying to nick my bags on an overnighter in Italy. The Portuguese blokes were much better. Check your tickets then drag you to the bar of the dining carriage to regale you with tales of dodgy passengers.
And nothing quite matches standing on the old Werribee platform and watching the Geelong Flyer tear through at 140kmh on a winter's night. Like a lightning bolt on wheels, with flashing passengers in the windows snoring, reading the paper or staring back at you.
Dark wooden panels, brass fixtures, sliding doors, dining carts, station bars, frosty windows, locos, diesels, B, K and T classes, Harris and Tait engines, billowing plumes of black coal smoke, magnificent bridges to accommodate them all. What's not like? Apart from the coal, I suppose.
Interesting also to see Spring Street stumping up a couple of mill to upgrade the Bellarine line to cater for faster trains. The Q Train, the Blues Train and Steam Preservation folks sound like they're pretty pleased. The general idea's pro-tourism rather than commuter-driven, which is heartening for lovers of the old-brigade trains.
Geelong's rail heritage is a curious species. Peppered with politics, colourful figures and some memorable crashes and disasters – the official maiden voyage to Melbourne, which saw Henry Walters killed, and the spectacular 1873 boiler explosion derailment near the Telegraph Bridge, to cite a couple.
You can probably blame Gomez Addams for my train fascination. Who didn't love that maniacal, sheroot-chomping grin of his as he plunged down on his dynamite detonator to blow up his beloved locomotives? Eyeballs bulging, moustache twitching excitedly, smoke galore …
Anyway, as I was saying, interesting to see trains back on the agenda. Makes me want to place some old pennies on the track and see them bent in half by a hurtling, fevered train, or put my ear on the line and listen Apache-style for approaching iron horses …
One other thing I do miss: those incomprehensible, heavily-accented Flinders Street PA announcements. Funny but that's one railway quirk I thought would never disappear.
This article appeared in the Geelong Advertiser 16 April 2021