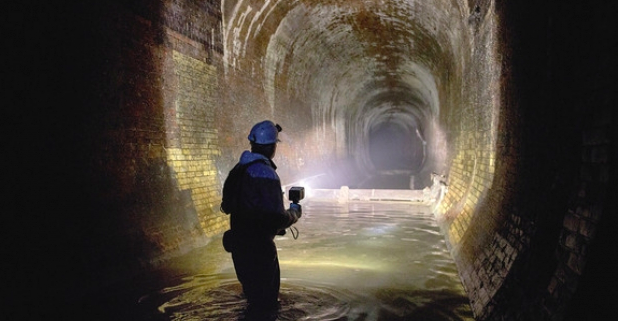 It's hard to silence a Werribee rustic sometimes but an Aussie-Irishman named Martin Hanley had the ability to send this scribbling gob-shite into gob-smacked by the surreptitious means of deed, sentiment and music.
He comes to mind as the Port Fairy Folk Music Festival ramps up acts for its latest bash because he drove me, at white-knuckle speed, from Melbourne to my first festival there. Long ago now, back in the early 1980s.
He was there playing accordion, whistle and the beautiful wooden flute, the type with which the Irish whisper heaven into your brain. He had just picked up the Australian Irish Musician of the Year title at Kapunda in South Australia.
I thought his driving would kill us both, award or not. He'd had 20-odd bingles in his 19 or so years, including two in one day.
Of course, a man of all his music had a special talent equivalent to his driving.
He could play the pennywhistle stuck up his nose – a Gaelic Tokyo shock boy of note, you might say. Good thing he left his saxophone at home.
Reels and gigs, easy. Slow airs, they might test his olfactory mettle, I thought but, nope. All the time signatures were the same to him. Piece of cake.
He played along with songs too; sometimes even extracting the whistle to sing himself. He taught me one song, which I'll get to directly because it's important to understand why the song was important to him.
Some close friends of his family ran a septic tank business. They didn't install them, they pumped them out. They were a tough breed. Capable of eating lunch on the job.
You've got to respect people like that. You also have to avoid them.
Martin didn't. He embraced them. He was immensely proud of these superhumans.
And he found a song he thought captured them perfectly. One that a sewerage-city Werribee-born lad like me could appreciate, especially as his name featured in the title – Murphy's Volunteers.
Fancy that, your name in lights. Now sing along:
Ah, Murphy, you're the Devil, you're leading me astray,
Down the sewers of London town for 15 bob a day,
Ah, me poor ol' heart it's breaking, I'm crying bitter tears,
I tell you, Pat, it's a hard old craic, with Murphy's Volunteers.
Ah, that's real Paddy music for you. I'd like to see Mary Black sing it.
https://noelmurphy.com.au/wp-content/uploads/2019/11/Screen-Shot-2019-11-10-at-11.08.37-am.png
329
618
Noel Murphy
http://noelmurphy.com.au/wp-content/uploads/2016/11/new-logo-grey.png
Noel Murphy
2019-11-10 00:11:11
2019-11-10 00:11:11
Murphy's Volunteers, a song for the ages