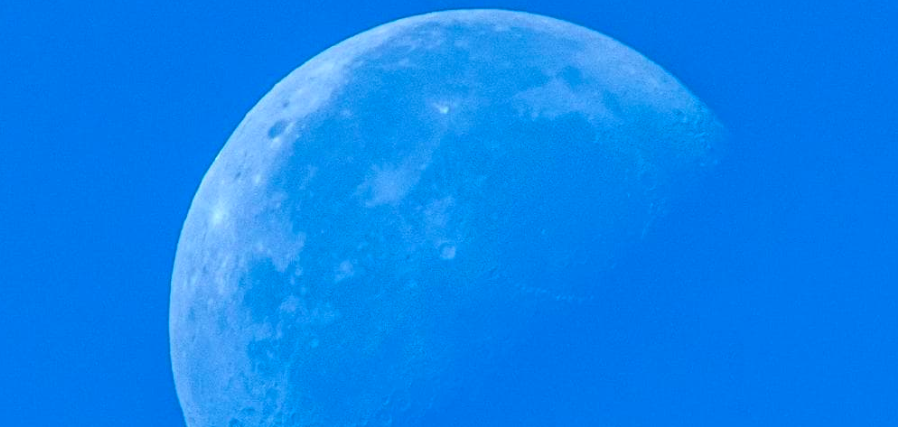 SERGE and his parachuting mates eyed the older bloke sitting at the rear of the fuselage as their plane powered their jumpload upwards to exit height.
"C'est lui, c'est lui," they whispered in the French native to their Reunion homeland.
"It's him."
Lui was an ageing test pilot with a liking for skydiving. He also happened to be a university professor, an aeronautical engineer and an astronaut.
A very famous astronaut.
Serge relates his story of meeting Monsieur Neil Armstrong at a dropzone outside Paris in between a good few vin rouges and showing off his ability to deliver Billy Jack kicks to the zygomatics of his drinking partners. He pulls his size neuf up just shy of connecting but it's still a case of "Merde!"
He's clearly very proud of his fly-boy association, one degree of separation and all that. And why not? Closest this word-mangler's been to that sort of connection still rocks my boat many years later.
That was John Young: two Moon missions, walked on the Moon as commander of Apollo 16, twice commander of the space shuttle Columbia, first solo flight around the Moon, seven space launches all up.
Famous for smuggling a corned beef sandwich aboard the first manned Gemini flight.
Met him here in Geelong, at Deakin. He was all about space telescopes, putting a man on Mars, medical and technology advances, protein crystals, space shuttles and space stations …
I imagine everyone felt a lunar gravitational tug at their internal plumbing as the first moonshot posted its half-ton anniversary last week. Nothing quite like a romantic confluence of time and tide.
All those people recalling where they were watching the flickering mono images, how the world stopped to watch Armstrong and hear his magical mumbled "One small step for a man" quote.
Lots of Armstrong. Always has been. Not so much John Young, although some people might remember his bumpy grand prix workout of the lunar buggy while exploring the moon's Descartes Highlands. Or maybe not.
I had American teachers at school, Ohio lads, and they were pretty pumped about Armstrong and all the other NASA space adventures. One was especially taken, like many others at the time, with Erich Von Daniken's Chariots of the Gods.
Peru's Nazca lines, the Pyramids, Stonehenge, Easter Island's Malcolm Fraser-like moai statues, Mayan calendars, images of supposed ancient astronauts … these and many more unexplained things he posited as evidence of extraterrestrial visits down the ages.
It was great mysterious stuff until the release of Crash Go the Chariots by a Clifford Wilson, pooh-poohing his arguments. A ­series of others followed suit.
The late Geelong author Ken McIntyre once told me he worked alongside Von Daniken in Europe at some point, the two of them ­poring over historical records to come up with their theories of early discovery. Said he was a good ­researcher.
Maybe not so much when it came to hypothesising.
Daniken was about Earth and aliens, McIntyre was about Australia and Portuguese; specifically, Portuguese navigators discovering Oz ahead of the Dutch and the British — although the jury's still out on his claims.
The astronauts aren't so different from history's great explorers, of course. Launching into the unknown, discovery, danger, military expansion, money, politics and secrecy … it's are all part of the Great Game, old or new.
Over the years, though, I think one of the greatest contributions the space race and outer space ­intrigues have made isn't always duly celebrated. And that's popular culture.
TV's I Dream of Jeannie and its hapless astronauts Tony Nelson and Roger Healey, My Favourite Martian, Dr Who, Lost in Space, Star Trek, 2001: A Space Odyssey, Star Wars, Mork and Mindy, The Hitchhiker's Guide to the Galaxy and Red Dwarf make for a fair old parade of space hijinks and diversions.
That's not to forget the glorious Japanese sci-fi flicks of the 1950s. And there's no sign of it stopping any time soon as more recent releases such as Interstellar, Gravity and The Martian show.
Likewise, your Rocketman, Major Tom, Walking on the Moon, Dark Side of the Moon and numerous other musical offerings as well. Or your Flash Gordon, Dan Dare, Green Lantern, Silver Surfer, John Carter of Mars characters …
But one of this scribbler's old favourites remains none other than the slightlyappalling It's About Time, where Mac and Hector circle the earth at the speed of light, heading back into caveman days to mix it with Gronk and Shag, and Boss and Clon, and other ­historically inaccurate dinosaurs.
It might not have been a giant leap for mankind, it didn't stand the test of time, that's for sure — only lasted one season — but it was good for a dumb laugh and had one of the best theme songs in the game.
All these years on, it's still a tough choice: Neil Armstrong or Gronk? Just don't know which one I like more. Guess I'll stick with John Young and his sanger from outer space. That's a lot better than a size nine in the gob.
Link: https://www.geelongadvertiser.com.au/news/opinion/opinion-noel-murphy-on-serge-the-moon-neil-armstrong-and-everything-in-between/news-story/59edb700f7bef9b190793c8615445869