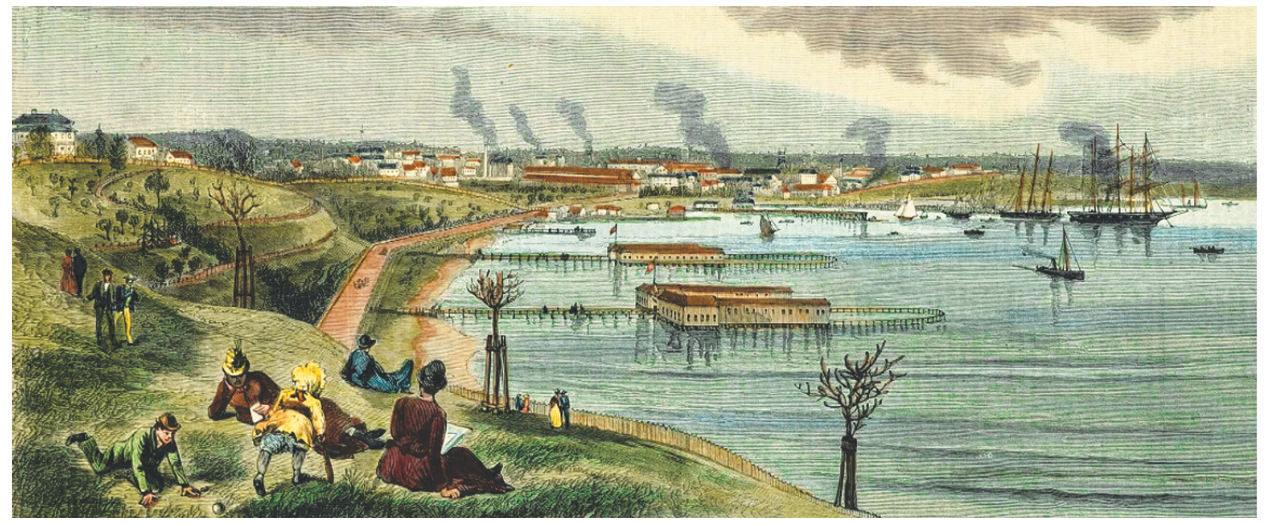 Roaming Geelong's Eastern Park it occurred to me Daniel Bunce really doesn't get enough air-play. Sure, the bloke and his seed collection have a great legacy in the Botanic Gardens but his violence, guns, drunkenness and dissolute behaviour seem forgotten.
Bit like Foster Fyans, esteemed as Geelong's first law and order agent but also a sadistic monster as commandant of the wicked Norfolk Island penal camp. Yet a street, school and suburb named for him. Same for Frank de Stefano. Stripped of his OAM, seven years jail for nicking $8.6m, including $5m from a quadriplegic, and still has a street at North Geelong.
No lack of high-profile falls from grace around Geelong to fraud, bad behaviour, politics: mayor for a day Graeme Hoy, with his $16m Chartwell pyramid con; Farrow and Clarke and Pyramid's shortcomings; outspoken mayor Darryn Lyons over bullying accusations.
One of the biggest, in the 1890s, was Joseph Henry Grey: mayor of Geelong, Newtown and Chilwell, MLC, president Geelong Cricket & Football Club, Geelong Racing Club, Gordon Technical College, Geelong Infirmary and Benevolent Society, Geelong and Western District Protestant Orphanage, Horticultural Society, Amateur Dramatic Club, Swimming Club, Dog & Poultry Society …
Charismatic head of lawyers Taylor, Buckland and Gates, Grey cleaned the top end of town out of 100,000 quid, absolute fortune back then. Eventually served five years and on release became secretary of Geelong Harbour Trust.
As for Bunce, he trained at the Royal Botanical Gardens in Kew, penned a Manual of Practical Gardening and kick-started Geelong's Botanic Gardens, but also ran a Hobart nursery into the ground and faced assault and embezzlement charges.
He was thrown off a Ludwig Leichhardt expedition for, inter alia, STD issues and poor treatment of its goats. A fracas with ex-wife Sarah and others was enlivened by alcohol and pistol. Bunce somehow avoided penalty, as he did when accused of stealing from a bloke named McCord.
His life was also filled with tragedy with four of his young children dying in three days in a diptheria epidemic. Thrice married, Bunce died in 1872, and was buried in the Catholic portion of the Geelong Cemetery with his second wife, Pelonamena, daughter of John Batman.
So a bit of notoriety to serene Eastern Park, which has also hosted Geelong's Cats, a golf club, sports grounds, Geelong High, tail-light alley, innumerable burn-outs, vandalised historic lime kilns, the mysterious Limeburner Keys, Aboriginal camps, a gazillion flying foxes, giant maidenhair tree, Glastonbury thorn, putrescent corpse flower, rotunda lightning strike deaths …
Artist-author Robert Ingpen told me a stump my kids played on was once home to his Poppykettle's Hairy Peruvians. I remember a currawong closing in one of my babes there, helpless in her capsule as I coaxed her sister down a nearby slide. It was poised to peck her eyes out when, bawling my head off, I went racing at it.
Almost felt for old Bunce. Seriously, the things you see when you haven't got a gun …
This article appeared in the Geelong Advertiser 11 October 2021