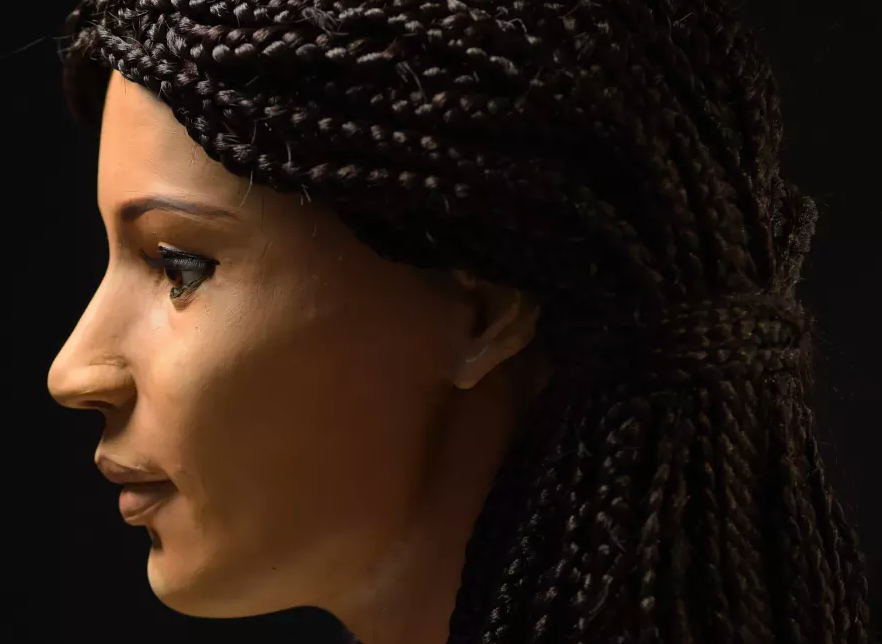 ANYONE who has made it to Egypt's Valley of the Kings, across the Nile from Luxor, will probably recall a few certain things.
Tutankhamun's tomb and its, umm, rampant baboons signifying his fertility is one. The ornate Ramses tombs, the singing Colossi of Memnon and Hatshepsut Temple are a few of many others.
So, too, the "genuine" artefacts, statues and figurines available to sucker tourists from a barrage of hawkers around every tomb, bus, boat, pier, taxi, camel.
I still have a cartouched paperweight with the paint chipping off. Luckily, it is 3000 years old, according to its verbal provenance.
There was a time when tombraiding flooded the black market with all manner of more genuine artefacts. One story was that so many mummies were unearthed they were burned as train fuel.
Bit of Mark Twain BS, actually, but there were a lot of mummies — go check out the disturbing Mummy Brown paint story — and they were anything but catalogued.
This seems the case with the Egyptian mummy's head and hand that one E.J. Haynes donated to the former Geelong Free Library and Museum in 1937. Supposedly from the Valley of the Kings, but no other details are apparent.
I am guessing E.J. Haynes was the JP and deputy coroner in Geelong's judiciary of the day.
Thing is, somewhere along the line the mummy disappeared. No one knew where it went after the museum's closure in 1956. Bagloads of stuff went walkabouts. Loads went to the tip, what was left went to the Lunan House Teachers' College in Drumcondra.
What happened to the mummy's head and hand was a mystery.
I have written a few stories wondering what happened. Mentioned it here couple of months back.
It prompted Geelong doctorarchaeologist Peter Mayall, who has been studying with Melbourne University, to send a message to the effect: "You've got a mummy's head and hand, and you don't where they went. We've got a mummy's head and hand, and we don't know where they came from."
Melbourne Uni came across them in an inventory check a few years back. Thought they were from the collection of professor Frederic Wood Jones, who did archaeological survey work in Egypt before becoming MU head of anatomy in 1930.
But unlike other items in his catalogued collection — garnered while working on the Aswan Dam, I am told — the head and arm come from the Valley of the Kings. That is according to the museum's records of the Haynes donation and some 240km north of Aswan.
While Melbourne Uni has no provenance on the mummy, it has not been idle trying to find out other details.
As anthropo-archaeologist Varsha Pilbrow tells me, a multidiscipline MU team ran CT scans, revealing a female 18 to 25 with bad teeth, abscesses, missing teeth.
The bone in her skull was thin, a sign of anaemia. The arm was established as female as well, and both were carbon-dated to the Ptolemaic period between 226-159BC when Greek influence, and more sugared food, was strong.
Electron microscopy, micro-nanometer radiation, identified the linen bandages as Egyptian. The scientists printed a 3D skull, a replica of that beneath the mysterious brown bandages.
Next they worked with an artist to recreate what this poor girl, separated from her body, looked like.
This facial reconstruction brought back to life a striking young woman with features that are oddly familiar and remarkably modern.
And they gave her a name: Meritanum, beloved of the god Amun.
Research is ongoing: endoscopic surgery to extract DNA, carbon and nitrogen isotopes, pathogen analysis and the likes that might reveal new details about her anaemia and more again.
But, as Varsha says, much as scientists learn about the girl, they do not know how she made it to Australia, to Geelong, to Melbourne.
How did Haynes come by this treasure? Why has she been mutilated?
One possibility might lie with the story of the Dead Sea Scrolls being found by peasants who realised buyers would pay richly for fragments as much as for entire documents.
After all, reliquaries from splinters of the One True Cross to assorted bits of saints have been traded by con artists for centuries.
Shifty buggers.
https://regionalnews.smedia.com.au/geelongadvertiser/default.aspx?publication=NCGA