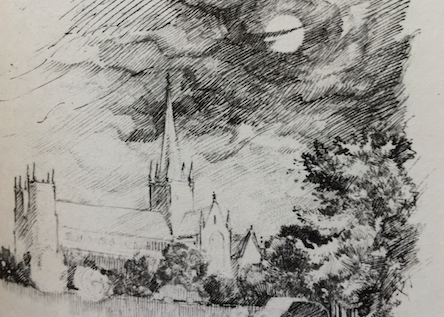 They're fast becoming a lost oeuvre with the proliferation of digital graphics but ink and pencil illustrations still hold a tight place in the heart of art-lovers. They also hold an important place in the cataloguing of pop culture long before the term was invented.
A small trove of hardback sketchbooks published by Rigby Limited 50 odd years back now celebrates the skills of drafting and penmanship with a terrific collection of potted history travelogues around Australia and New Zealand.
Among these treasures is the 1971 Geelong Sketchbook drawn by Desmond Norman with text by historian Les Blake. It taps more than two dozen familiar Geelong features, some now gone to God, in an often-stark monochrome sharpened by an acute architectural eye.
A cloud-shrouded moon breaks over a bare St Mary of the Angels in gothic fashion. Ramshackle chimneys, tanks and pipes blend awkwardly with ancient brickwork in old mills along the Barwon.
Yachties launch their craft at Point Henry with the utilitarian metal sheds and towers of a youthful Alcoa plant behind and seagulls complaining overhead. The Moorabool/Malop city centre, squeezed somewhat impossibly, captures an inordinate number of Hillman Minxes rather than Holdens but appears true to the old National Mutual and Coles buildings.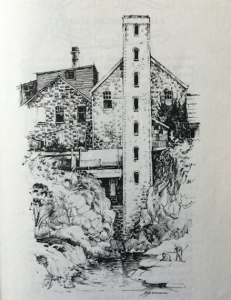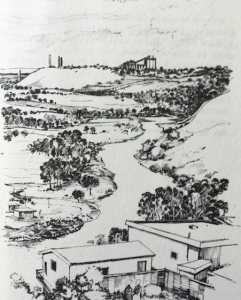 La Trobe Terrace, looking north from Ryrie/Aberdeen, has yet to host its railway flyover, a median strip, traffic lights or the thousands of cars it hosts every hour today. Mercer St was still the main entry to Geelong.
Blake reminds us Autumn to Aberdeen along La Trobe was once Little Scotland and that Norfolk Island monster-commandant Flogger Foster Fyans headed a dissident Free Church of England that went on to house the erstwhile Church of Christ at Little Myers.
The old Stony Pier near the yacht club is a neat maritime image from the past, likewise the Barwon valley from Newtown to Fyansford, its giant chimney stacks and cement silos consigned to history.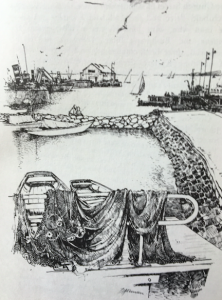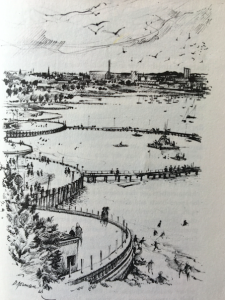 The peripatetic fountain roundabout at Malop and Gheringhap, earlier incarnations of Geelong Hospital and North Geelong's wheat terminal, together with a string of prominent historic piles – Corio Villa, Osborne, Lunan and Kardinia Houses – continue the guide tour.
Timepieces, towers, quays, refinery, memorial, rotunda, churches, promenades, schools, bridges, telegraph offices and a few more historic buildings pretty much round out the Pivot offerings.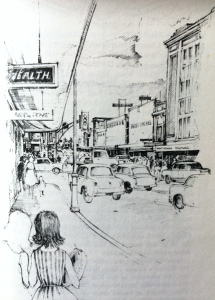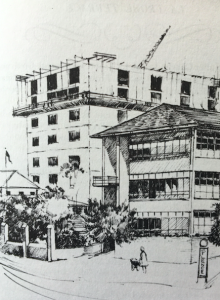 If you're happy to cast a little further afield, the Rigby companion Western District Sketchbook by Hawley and McKinlay houses a similar treasure chest of images and accounts from Winchelsea, Lorne, the Stoney Rises, Gellibrand and the Otways through Coragulac, Camperdown, Warrnambool, Port Fairy and more.
For mine, though, the best image of the lot is the simple but powerful rendering of the bluestone Fyansford paper mill built that fired up in 1878.
Very different story there today with its arts/dining precinct but Norman's handiwork is a deft and evocative tip to both Geelong beginnings and the complex's ruggedly handsome architecture.
This article appeared in the Geelong Advertiser 20 June 2022