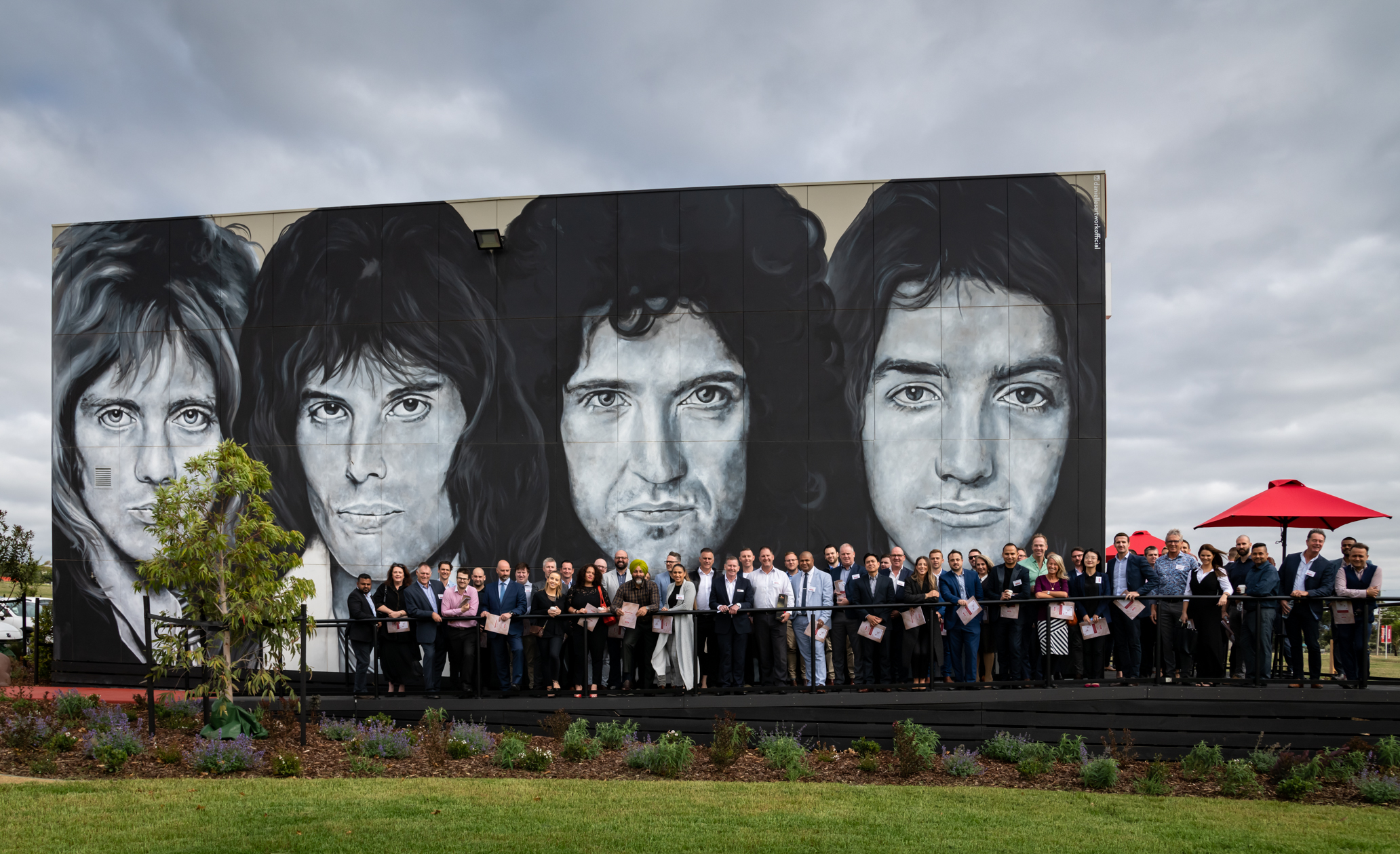 So why are British rock superstars Queen featured in gigantic glory on the wall of Redstone's Land Sales office?
It all goes back to the heady days of Australia's Woodstock, the Sunbury Pop Festival, which was staged at the back of Redstone along Jacksons Creek in the 1970s.
Queen, headed by Freddie Mercury, was still a young band with its best-known mega-hits still to come when they arrived in 1974. The common story has it that Sunbury's rock aficionados, brought up on a diet of Aussie rockers such as Billy Thorpe, Spectrum, Max Merritt and Chain, didn't take a great shine to the glam rockers and booed them off the stage.
Freddie Mercury threw it back at them with: "When we come back to Australia, Queen will be the biggest band in the world!" When Queen returned to Australia in 1976, they were definitely much bigger and better known, with hits such as Killer Queen, Bohemian Rhapsody, '39 and Brighton Rock under their belt.
Madder Lake bass player Kerry McKenna recounts the booing as triggered by a fight between the road crews and management of hus band and Queen.
"The issue revolved around Queen refusing to go on at their allotted time because the light wasn't right," he later told the Melbourne Times.
"I remember it was sundown, so whoever went on stage wouldn't get the full benefit of their light show. It came down to a battle between management, which then spilled into a fracas between the roadies of our respective bands, as each crew jostled to set gear up.
"The MC, or some other promoter, goaded the crowd into an 'us and them' vibe, with the local band in favour over the unknown 'Pommie bastards'.
"It ended with us going on stage first, and Queen redeeming themselves to the crowd and showing a hint of what they were to become. And that is how I remember it."
This article appeared at https://villawoodproperties.com.au/news/queen-and-all-that-booing/