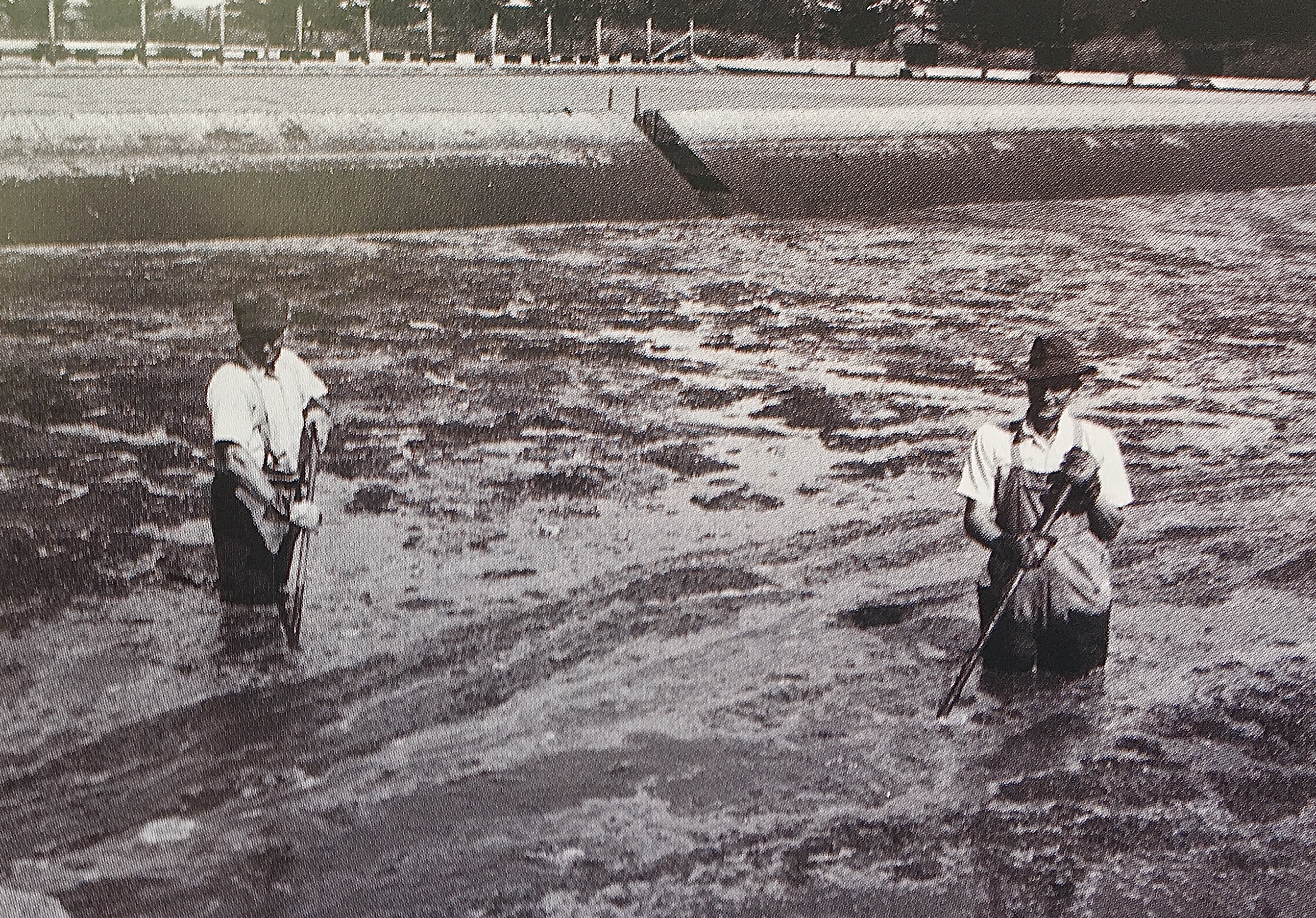 LOLLYPOP Creek is a relatively small waterway that cuts across the Geelong track to Melbourne a few klicks shy of Werribee.
It's a pretty thing for the main part. Starts up at One Tree Hill, in that no man's land around Balliang. Makes its way south through heavy suburban growth, crosses the freeway and meanders higgledy-piggledy down to the bay.
Along the way, it joins up with Cherry Tree Creek — for most drivers, just another fleeting sign on the road. I tend to notice them because of a nasty accident just nearby. Years back now.
A driver was eating his lunch in a delivery van on the side of the road when a heavy truck loaded with pig iron ran off the road and into him. Lumps of iron everywhere, great bolts of cloth from the van all over the road. Like all road toll trauma, awful.
It's an odd little spot. Basically bare since the line of tall eucalypts that shaded our van driver were ripped up for an extra lane. But you'll often see a squadron of pelicans overhead, winging between Parwan, up near the Marsh, and the Werribee Farm — or the Metro Farm, as it was called for years.
That farm and its 200-strong lagoon wetlands host all manner of birds, including the oft-maligned Werribee duck. About 250 different species all up, everything from hawks and herons to fairy terns and red-capped dotterels. Some of them rare or endangered. The wetlands are Ramsar recognised.
In the middle of all these lagoons, somewhere between 200 S Rd and 240 S Rd by the digital cartographer Google Maps, the Lollypop peters into a channel before debouching to Port Phillip Bay.
The farm hosts a couple of ghost towns in there somewhere, too: Cocoroc, Cocoroc South and Murtcaim. Not much left of the schools and churches, post office, swimming pools, cricket pitches or tennis courts that went with them. Gone, too, the grocer, butcher and baker delivery services which would front up every couple of days.
A lot of old names have departed, too: Devlin, Hassett, Warfe, Ryan, Pengelly, Smith, Sadler, Plumridge, Wallace, Gillett, Hopper, King, McLauchlan, Hayes, Barsby, Sandford, Miller, Flaherty, Dando, McLaren …
If you're training it to Melbourne, this is all to the east of Manor, where the line swings north to Wyndham Vale and Tarneit. Used to be a station at Manor once upon a time, too.
The old farm hosted all manner of enterprise and endeavour: cattle studs, stockmen, woodcutters, carpenters, blacksmiths, plumbers, engineers, cricket bat willows, aircraft hangars, football and cricket teams, and hundreds of workers.
Its drought-proof cattle stock were first-class; so good in fact that when beef farmers were hammered by the Great Depression, drought and low prices, they were delighted to find them afflicted with beef measles and a sales embargo whacked on them.
Curious tale. Around the time of the poor van driver's demise, the farm's sewage sedimentation agitators went on strike.
It was basically a big stink caused by a big stink. Not the pong that hits motorists driving alongside the erstwhile open sewer channel beside the Maltby Bypass — for which Werribee has been unfairly maligned — but rather the olfactory disasters occasioned by working waist-deep in tanks of the stuff.
These stirrers were seriously on the nose. Rejected by wives, avoided by workmates, by drinkers in pubs, theirs could be a lonely life. A few more bucks seemed a reasonable ask, especially with the backlog growing daily and not a lot of volunteers stepping up to take their place.
Speaking of sewerage volunteers, an old muso mate, Martin Hanley, had family friends who ran a septic tank business. They didn't install them, they pumped them out. Tough blokes. Could eat lunch on the job, legs dangling in the tank. You might respect people like that but probably better you avoid them.
Martin was immensely proud of these superhumans. And he found a song that captured them pretty well. One that a Werribee-born lad like me could appreciate: Murphy's Volunteers.
Ah, Murphy, you're the Devil, you're leading me astray,
Down the sewers of London town for 15 bob a day,
Ah, me poor ol' heart it's breaking, I'm crying bitter tears,
I tell you, Pat, it's a hard old craic, with Murphy's Volunteers.
LINK: https://regionalnews.smedia.com.au/geelongadvertiser/default.aspx?publication=NCGA