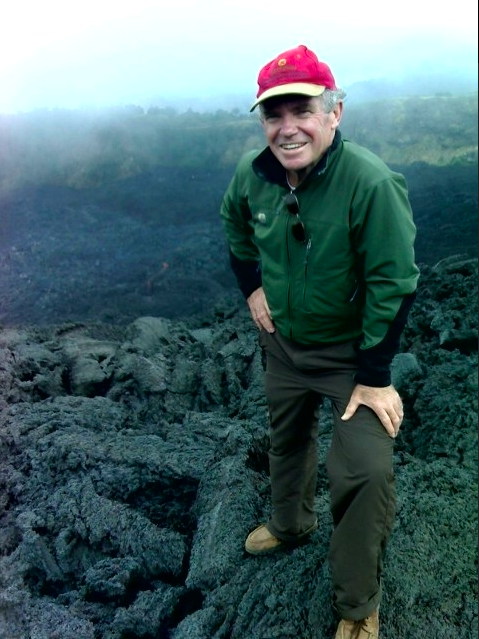 IT'S a fair hike from the red walls of Australia's Queenscliff Fort to Peru's cloud forest citadel Machu Picchu; likewise from the churning waters of Melbourne's The Rip to sunken ruins off Alexandria in Egypt — and that's mentally as much as physically.
But for a bloke like Adrian d'Hagé, the distance has never been too hard to negotiate.
He's as happy expounding on the great pyramid of Khufu and its celestial and earthly harmonic aspects as he is detailing biological, chemical or nuclear warfare, prevailing weather patterns and fallout potential over major cities.
He's equally happy deep in the Brazilian jungle studying the mighty Amazon's beginnings at the confluence of the Negro and Solimoes rivers as researching windjammers or Queensland's cane fields in the 19th century.
Crystal skulls, mysterious tombs, lost cities, Vatican secrets, planetary alignments, espionage, world politics, ancient civilisations — Mayans, Incas, Egyptians — myths, legends … they're all his stock in trade.
And with four best-sellers across such themes under his arm, with another hitting the shelves as we speak, Adrian d'Hagé is in his element.
What he's managed to bring together in the books – The Omega Scroll, The Beijing Conspiracy, The Maya Codex, The Inca Prophecy and, now, The Alexandra Connection — are disciplines he's worked and studied over a life-time.
Among them are soldiering, science, anthropology, theology, oenology. As they say, write about things you know.
His novels are in that frantic adventure-thriller realm inhabited by Tom Clancy, Dan Brown, Matthew Reilly and Clive Cussler — maybe a little of Erich von Däniken in there too — but d'Hagé brings his own stamp.
It's a stamp moulded from Vietnam War field service as a battalion commander that earned him a Military Cross, from Intelligence Corps service, and from desk jockeying as director of joint operations and head of defence public relations. He was also the boss of defence planning for counter-terrorism security at the Sydney Olympics.
d'Hagé — that's pronounced Darjay, with a soft 'j' — rose to the position of brigadier, snaffling an Order of Australia gong along the way. These days, he kicks back as a research scholar, tutor and sometime lecturer at Australian National University's Centre for Arab and Islamic Studies (Middle East and Central Asia).
In addition to all that, he has degrees in theology and wine chemistry, and is an Austrian-qualifier ski instructor. So it makes for interesting afternoon's exercise talking with the bloke, albeit a bit one-sided. 
"Kindly reviewers remark that there's a lot of research in my books — as well as assassinations, sex, motorbike chases through the alps," he says, deploying suitable rapid-speak and diving into a raft of aspects to his latest offering, The Alexandria Connection.
"Hopefully by time they've read these books, they'll say they've learned something.
"There's a lot of microbiology, chemistry and physics in oenology and I couldn't have written the Beijing Conspiracy without my microbiology background.
"As a scientist, I think there's something more than what Christian, Judeo-Christian or Islam faiths offer.
"I think there's a great force and I started to investigate older cultures to see if they had a bit to teach us. The Mayans, Egyptians, the Incas — their mutual connection, of course, is the pyramids."
d'Hagé revs up as he tackles the Great Pyramid — "the largest precision-built structure, and the only remaining one of the Seven Wonders of the Ancient World".
It's apparently aligned with the compass points, some constellation in the heavens, with the Fibonacci series and its ratio of length to height is the golden ratio 1:1.68 and constructed to accuracy of one-millionth of an inch.
My eyes start to glaze over a little.
"What's really odd about it is that it's not a tomb," he says.
"There's a lot of academics stick to that line, that it's Pharaoh Khufu's tomb. But the first people to break into it were during the al-Ma'mun caliphate in 820 AD but there was nothing in the kings chamber, it was empty bar the stone sarcophagus."
d'Hagé plumbs these stories to good effect in the The Alexandria Connection — along with some pointed shots at ENRON, at Area 51, at the French industrialist Dominique Strauss-Kahn and US president Woodrow Wilson for extra-marital and illicit sexual dalliances. Evangelists get a special working over.
He puts the controversial Bilderberg Group and its far-reaching political and business influence to good use with his own Pharos Group, investing it with an agenda for world domination.
It's all a long way from Queenscliff's Army Command and Staff College, but d'Hagé says he holds nothing but fond memories of the Bellarine, the Great Ocean Road and Geelong — and the barbershop quartet he led in musical forays between military training.
But his grey matter's always been drawn to curiosities beyond the military. The pyramids, the Baghdad battery, the mysterious tightly-bonded Inca rock walls of Cusco, religion, terrorism, bacteriological warfare, and the somewhat prophetic, too
"In The Beijing Conspiracy I weaponised ebola," he says.
"I spoke with some senior virologists about combining the RNA of ebola and the DNA of smallpox, the first disease isn't normally transmitted airborne but the second is.
"I was in two minds, I asked if I should be writing this, they said 'Yes!' as a warning.
"Unlike smallpox, which is 30 to 40 per cent deadly and highly contagious, it's an airborne virus. Despite the number of cases, ebola is hard to catch if you don't expose yourself to bodily fluids — wipe your nose after getting out of your protective clothing, etc.
"But if you combine ebola with smallpox, then you have an airborne super virus that could wipe out more people than the plague. I hope it remains as fiction — scary stuff."
In other scenarios, he has a nuclear-armed Iran posing problems for the Western world, radioactive weapons targetted on London and Sydney, suicide bombers with nukes, Middle East black ops, Vatican banking conspiracies and more.
It's not hard for d'Hagé to conjure up Armageddon-like disasters, that was his job, after all, as counter-terror expert. But it's a little surprising just where his hardest edge seems to be — religion.
Born and raised a High Church Anglican, he professes to the "greatest respect for people with a faith" but says his theology studies left him "scratching my head".
"You have all these dogmas, about the world being just 6000 years old," he says. "And ISIL has screwed up with its non-Islamic interpretation of the Koran."
Disillusioned by all religion, he tackles Christians, fundamentalist Muslims and Jews alike over their obstinate politics. Moderates have to speak up and regain the ascendancy, he argues.
d'Hagé says he has at least three more books in the making, although churning them out once a year is hard going, given the research he likes to do. Getting around Europe, volcanic lakes in Guatemala, Lima and the Amazon all takes time you know.
An Australian book is in the wings, too, although he says it's received enough rejection slips to wallpaper his office to date. It's likely to be an historic novel, set around the 1880s in Far North Queensland — and Geelong's remarkable George Morrison could just play a part, he suggests.
That's Morrison, son of Geelong College's founder who exposed the Kanaka slave trade, got himself speared in New Guinea, was operated on by the doctor who inspired Conan Doyle's Sherlock Holmes, walked from Darwin to Melbourne, was shot in the Fall of Peking, had a war named after him, become chief advisor to the republic of China and fell madly for an American nyphomaniac.
"Yeah, there's plenty of room for him in there," d'Hagé laughs.
Can't say I'm overly surprised at that ….
LINK: https://www.penguin.com.au/authors/adrian-dhage