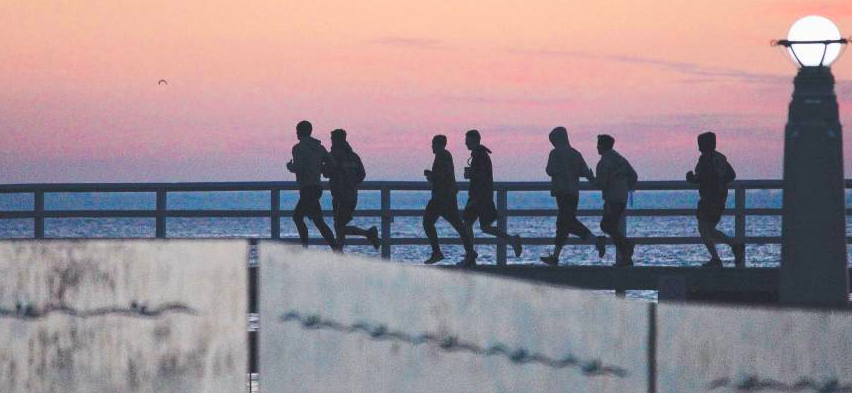 BOXER Clint Alderton will glove up against Queenslander Alex Brunetta for the World Boxing Federation Asia Pacific light heavyweight title in Geelong next month.
Promoter-trainer Tony Salta confirmed the pairing this week for the headline fight of the eight-bout Quest for Glory tournament pegged for June 9 at the South Barwon Civic Centre.
Alderton had unsuccessfully demanded a rematch with Jonathan Binet after a controversial draw at Melbourne Pavilion in April.
But Salta said an Alderton (pictured below with Salta) win over the northern southpaw Brunetta in their 10-round fight would give the veteran pugilist a world ranking.
The bill will also see Victorian champion Kyle "Big Bad Wolf' Webb meet Tasmanian Matthew Freshney in an eight-round cruiserweight match.
Webb took out the Victorian title last month.
Fight of the evening, however, might be the tough match tipped between heavyweights Che St John and New Zealander Lui Te'O.
Salta said the James Challenger-trained St John, while still a relative pro debutant with only two wins, one a KO, was well prepared for the more experienced Te'O.
"Lui Te'O is a big boy, and certainly had a lot more fights than Che, but I've put it to Che and his management and they think he's up to it," said Salta.
"Looking at Che working close, I'm sure this will be a great fight, probably the fight of the night.
"They're similar styles. They both like to walk up and Che doesn't mind standing toe to toe. This guy will accommodate him, which all makes for a rugged encounter."
Salta said catchweight Michael "The Smiling Assassin" Sacco had been scheduled to meet Maxime Binet, but, after visa issues for the Belgian, would now fight Queenslander Benjamin Dimitroski over six rounds.
"This will be another great fight," he said.
"Dimitroski is one of the most experienced boxers we're bringing in. He's had quite few fights, he's been around the traps as an amateur and as a pro.
"Michael has got his work cut out for him, but he's done his gym work and he'll be right."
Challenger-trained superwelterweight "Sugarcat" Jack Light will meet Western Australia's Oussama Zougar Hagar, making his pro debut, over six rounds.
Salta described Zougar Hagar as "filled with danger".
"He's had eight amateur fights for six wins so you have to be wary, tread like you're on broken glass," he said.
"But there's no doubt Jack can handle himself. He has good defensive skills, he's very evasive and knows how to stay out of trouble and win a fight."
Pocket rocket featherweight Cain Brunton will face off against experienced Thailand fighter Worawatehai Boonjan, while super welterweight Brandon Lee Rocco is pitted against Perth fighter Michael Scott.
Welterweight Greg Bell will meet Stefano Constantino over four rounds as well.
Constantino will be making his pro debut, but Salta said he'd had many amateur fights and was strong, stocky and tough to beat.
— Geelong Advertiser 31 May 2018  http://regionals.smedia.com.au/geelongadvertiser/default.aspx?publication=NCGA