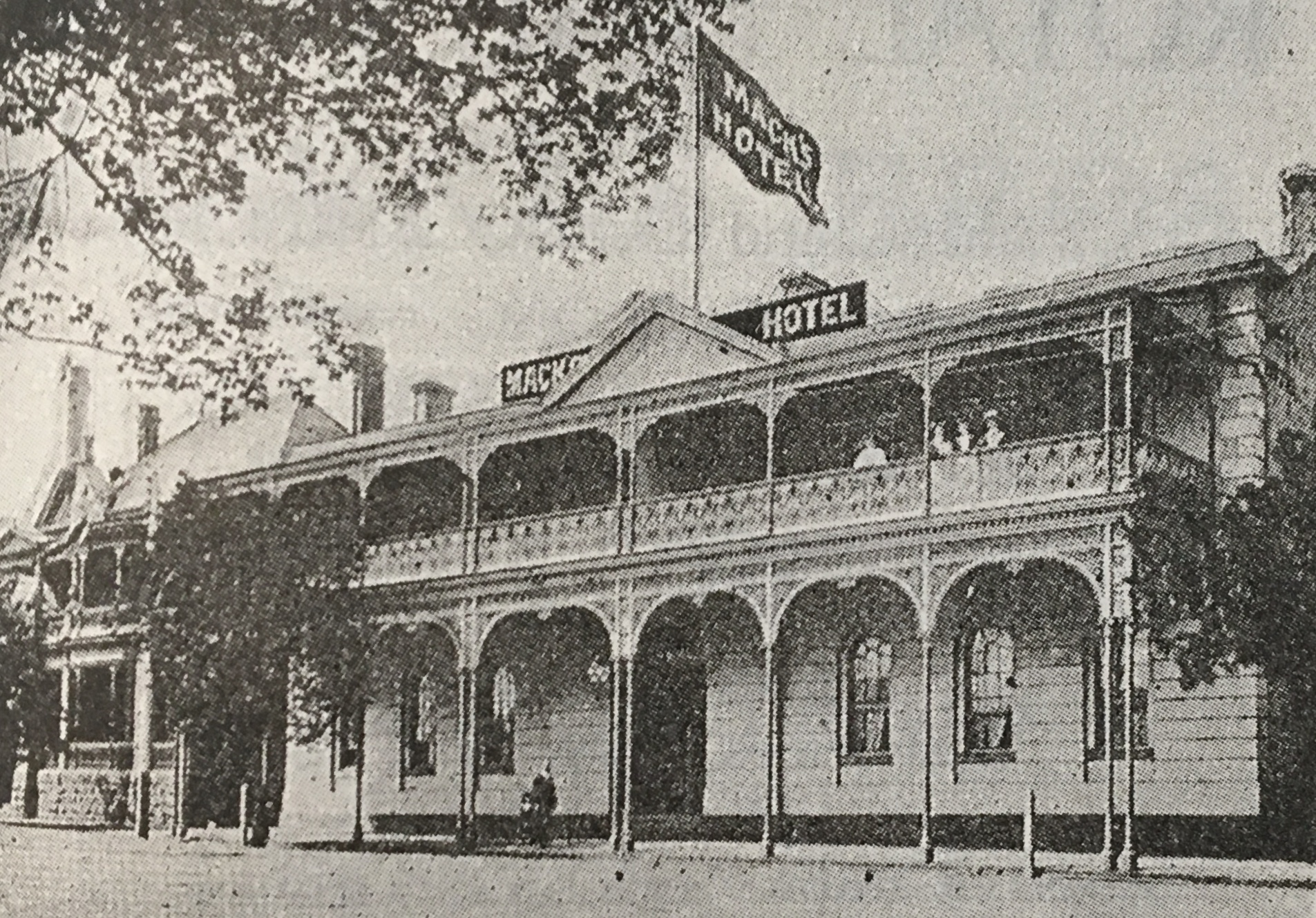 Feeling a bit crook lately? Off colour? You're hardly alone but what's going to work best to overcome your malady?
You could try a draught of WG Hearne's Bronchitis Cure. Fierce stuff for dealing with winter ailments of all species – coughs, pneumonia, pleurisy, asthma, consumption. Deadly stuff in its day.
"Those who have taken this medicine are amazed at its splendid healing power," its amplified advertising claimed. "Sufferers from bronchitis, cough, croup, asthma, difficulty of breathing, hoarseness, pain or soreness in the chest, experience delightful and rapid relief."
Yep, great stuff for clearing out the old pipes. Lord's sakes, It dealt with consumption – even bronchitis. Probably de-rust the gully trap, too.
Nothing like a bit of hyperbole to lure the customers in and today's advertising has absolutely nothing on the promotions, exaggerated and occasionally dodgy claims of more than a century ago. Superior excellence abounded. And it was cheap!
"Keep this fact before you! Write it on your mind and don't let it get blotted out, that the road to economy in cooking lies straight before you." That's gas stoves from the Geelong Gas Company, by the way.
And: "Read, Mark, Learn and inwardly digest the contents of this advertisement, so as to thoroughly impress upon your memory the fact that at this establishment you will find one if the  largest cheapest and up-to-date stocks of groceries, wines and spirits, crockery, enamelware, patent medicines & c., in the Commonwealth."
That's right, the entire Commonwealth, which was significantly larger back in 1908. And all available from Edwin J. Hooper & Co, on Moorabool St. Give them a call on tel: 235.
"Constant good quality! That's the point! If you desire the best quality always, no matter whether you require a tasty chop, a juicy steak or a tender joint, you can make certain of it by leaving your order today and every day with Mathews Bros, Meat Purveyors …"
Kel Knight of Kath and Kim would no doubt approve of some butcher advertising but the meat game was just one of a great many extolling their virtues, economies, specialities, ranges, workmanship and overarching brilliance.
Monumental sculptors, opticians, photographers, chaff and grain merchants, pastry cooks, decorators, plumbers, magic soap and candle stores, steamship services, book arcades, tobacco, fishing tackle, copper furnaces, plants and seeds, tailors, leather merchants, carpets, fancy goods, grindery …
Wait up, grindery? Had to double back on that. Bit obvious, actually, it's a place where tools and cutlery are sharpened, or the equipment of a shoemaker.
Very different town back in the day: sea baths, coffee palaces, coach builders, rope-makers, livery stables, boarding houses. Accommodation adverts were impressive, give booking.com a run for its money when it comes to superlatives.
Splendid accommodation for visitors, hot and cold baths, and smoking and billiard rooms were on offer at the Albert Coffee Place.  The Prince of Wales Hotel was purportedly the favourite resort of squatters, wool-buyers, merchants and sportsmen.
Bay View House, later to become the Ritz, had electric lights and an unrivalled position just minutes from the piers, baths, mineral springs and gardens of the Geelong waterfront. The mighty Mack's Hotel (above), next to the Geelong Club and overlooking wharves and the bay, had 46 rooms, a wine bar, fernery, hot baths and, wait for it  …. nine bathrooms.
The names resound through Geelong's archives, too: Bright & Hitchcocks, C.J. Keane, Donaghy, Taylor, Strachan, Brownhill, Franks, Blakiston, Backwells, Brown …
Of course, nothing worked better in drawing the buying public to a product than convincing testimonials of its efficacy by high-ranking public figures. These days, we'd used sports celebs. Here's how Hearne's Bronchitis Cure went about things:
"We, the undersigned, have had occasion to obtain Hearne's Bronchitis Cure, and we certify that it was perfectly and rapidly successful, under circumstances which undoubtedly prove its distinct healing power.
"Signed by the Rev. John Sinclair, Myers Street, Geelong, and 59 other leading residents."
Nothing like God on your side when you're trying to cure tuberculosis with cough mixture.
This article appeared in the Geelong Advertiser 18 July 2022