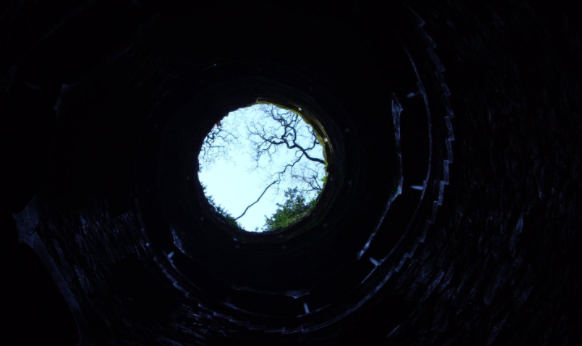 Corona Log, Day 156: Odd how it started. Someone asked how I was in lockdown. Mob of itinerant kids at home, I said. Me and the dog living under the house.
Next thing, every subterranean story in my thinning noodle came rushing back. Rat skeletons, mummified mice, ringworm kittens, sheepdogs locked on rodent duty, snakes, lizards, builder's detritus, cardboard huts, spyhole vents …
There was Barlow diving through the manhole under his school desk to crawl around below, tapping floorboards under the teacher. "Builders, sir," we chorused, someone swiftly assuming Barlow's desk, stopping him from returning.
Panicking, he cried for help. Hauled out by the ears, he was all indignation and invective. Earned him a thick ear and a tour of Spain. Jack Spain was 'dean of discipline' and wicked with a length of PVC across your tail.
Industrious place, under the house. Moved into a Queens Park house once, found a foil-lined compartment, lighting and hydroponic watering system installed by an earlier tenant who must have left in a hurry. Young Lib, if I remember correctly.
Another house up there had a wardrobe escape route. Straight downstairs, under the house, out the back. Great when the in-laws fronted.
Leachie and shotgun went hunting for a snake Dad saw slither under the Research Farm house at Werribee. Had us panic-stricken he'd be  bitten, fire the gun through the floor and get us instead. The snake escaped.
Was buried deep under my house with plumber Gary Todd, trying to wedge pipes up to a new dunny. Missus decided to go into labour. Didn't know anything about it until we emerged in the transition stage. Ten-minute labour once we reached hospital.
The souterrain stuff probably comes from Tom Sawyer, Huck Finn. Was a time I was always crawling up stormwater drains or culverts, under bridges, burrowing into haystacks, searching out riverside caves, digging commando hideouts.
Fascinating, later, to get under Werribee Park mansion with its six-foot bluestone foundations. More wiring than a Thai telephone pole, too. We'd sharpen our chainsaws there before wreaking havoc on old timber outside.
Who doesn't want to venture into a basement or a cellar? Explorer stuff, never know what you'll find; used to find wells under houses in Skene Street.
Sad story involves a family poodle that stuck its head out from under the house as one denizen, reeling from a lengthy pub session, stuck his yodelling sconce out the window above.
Tied to this underground fixation is a cemeteries fascination. Weird but I'm hardly alone.
I've seen the rampant baboons in Tutankhamen's tomb, perspired inside the Pyramids, found a monk preserved in sunglasses on Koh Samui, gawked up the clacker of museum mummies and at ghastly saintly reliquaries. Been lost in Buenos Aires' La Recoleta, nearly locked in Verdun's Citadelle Souterraine, tramped through Ubud's swastika graveyards, overwhelmed by Omaha Beach and Villers-Bretonneux.
Went through a cemetery at Clarendon recently. Like most 19th century boneyards, it hosts a fair quotient of young folk. The epitaphs don't say what got them. Maybe the odd accident but more likely disease: consumption, fever, pneumonia, measles, chickenpox, whooping cough. No vaccines back then.
Reminds me of a not-so-great-grandparent fined by the courts a century ago for refusing to inoculate his kids. Lived at Truganina, next door to coronavirus hotspot Tarneit.
His defence? Scruples. Whatever that means. Something like ethics? Essex? Don't ask a journo, goes the old gag.
Another definition suggests: A unit of weight equal to 20 grains, used by apothecaries, as in 'Give, daily, one scruple of sulphate of quinine'.
Not unlike what we get each day about the virus: two scruples of misinformation, one scruple of conspiracy theory, one of civil disobedience and a couple of fake news and premature vaccine success.
Does your head in. Think I might just stay under the floorboards a bit longer.
This article appeared in the Geelong Advertiser, 25 August 2020