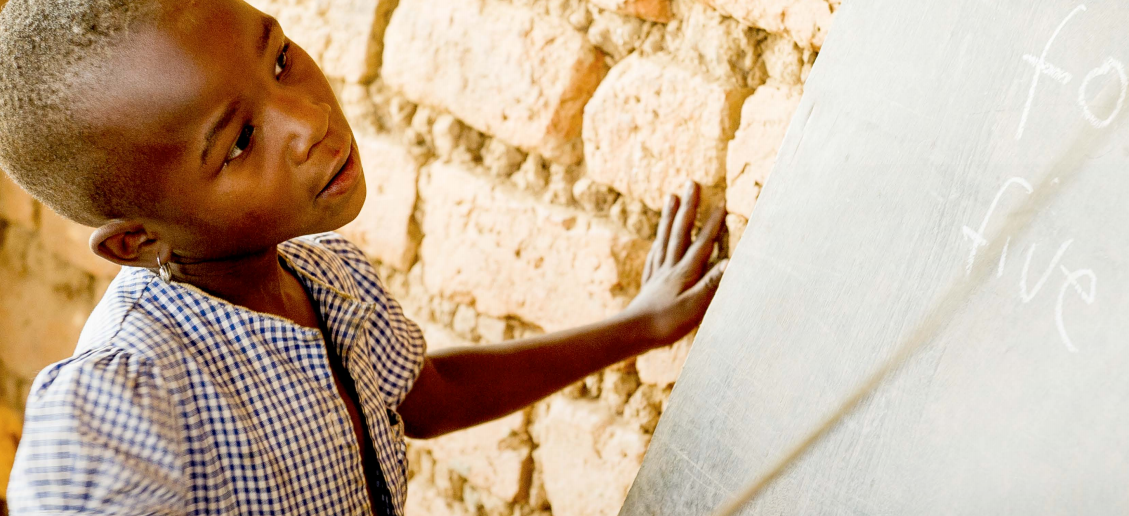 Deepest darkest Africa's human crucible is probably not the first place you'd expect a major fashion retailer to pour its proceeds. But superstar Aussie rag-trader Cotton On is doing just that and rebuilding lives in what was one of the most dirt-poor, AIDs-ravaged places on Earth — southern Uganda.
For the past decade, the Cotton On Foundation has tipped life-saving cash and personnel into the village of Mannya, and five others. The multi-faceted project is breathing hope and new life into them all, with clean water and healthcare, with schools and agricultural projects, finance, after-school education, university and vocation training.
Foundation general manager Tim Diamond talks of a shock awakening to Uganda's turmoil when he first arrived. In one case, he found a 10-year-old orphan battling to stay alive and care for his four and five-year-old siblings. This kind of trauma was commonplace.
He recalls finding 30 kids huddled under a solitary tin roof on muddy dirt floors. They would walk five to 10 kilometres just to get to school in the rain. They wanted an education. They were desperate to escape their quagmire.
Diamond liaised with doctors, teachers, students and others. He prioritised the village's needs as education, healthcare, infrastructure and sustainability, and set about tackling what was deemed a Mission Impossible project.
In the first year, the Cotton On Foundation renovated a school, built a dam for clean, fresh water and renovated a medical centre. Kids started pouring in the school as soon as it was completed.
Cotton On's efforts in the subsequent years have seen thousands of kids in schools across the six villages. It's aiming for 45 sustainable schools across more than 20 villages and is well on the way to achieving its goal.
"Currently, the Cotton On Foundation is on a mission to build 20,000 educational places by 2020 with the aim to empower youth through quality education," says Diamond.
"Our central projects are designed to support communities in the form of education, health, infrastructure and sustainability."
"Starting on the ground in southern Uganda, the foundation's work now extends across the globe to support local projects in South Africa, Thailand and the Northern Territory.
"We believe that quality education can help tackle extreme poverty in these regions and thanks to the generosity of our customers, retail teams and supporters we are able to make a positive difference in these people's lives."
Photo-journalist Alison Wynd was similarly confronted on arrival in Mannya, where she found children fending for themselves with the graves of their parents and grandparents just outside the door of their mudbrick hut.
"There was a massive number of kids living like this. They were so poor they'd sleep with their chicken at night, it was that valuable to them," she says.
"The thing that impressed me most was that 100 per cent of every dollar donated went to the specific cause. No money went on admin fees whatsoever. Compare to other organisations. That's what really stands out with Cotton On.
"I had a sponsor child with another group where 40 cents in the dollar went to administration whereas Cotton On cover those costs and 100 per cent of your money goes to the cause."
Wynd's coverage of the Mannya project won her a Rural Press Association journalist of the year gong. Her powerful images have been on exhibition as well and she can't speak highly enough of the  Ugandan project's sustainable thrust.
"It's not just about giving them a water tank, it's about empowering them to stand up for themselves, to take more control in their lives," she says.
"It's about planting all sorts of crops to make income and help sustain their villages. Education is the number one thing and they're empowering women as well, who they recognise for their vital roles in the community.
"Now kids are getting an education where before they'd walk maybe 20 kilometres a day just for water. Some have been to university and are now coming back to their communities."
One thing clearly evident about Cotton On's Uganda work is the fierce pride its protagonists have in their work, and the seemingly unshakeable drive they maintain to do more. In so many ways, it's a new brand of leadership for good corporate citizenship.
As Diamond says: "We pride ourselves on the fact that 100 per cent of proceeds from foundation products go directly into helping break down barriers for children around the world who do not have access to quality education.
"From just $2 for water, mints and tote bags, all readily available from Cotton On Group stores, we make it possible for people everywhere to champion change through accessible everyday products."
A new fashion in leadership, a new leadership in fashion, whichever way you look at it, it's working — and brilliantly. Someone really has cottoned on.