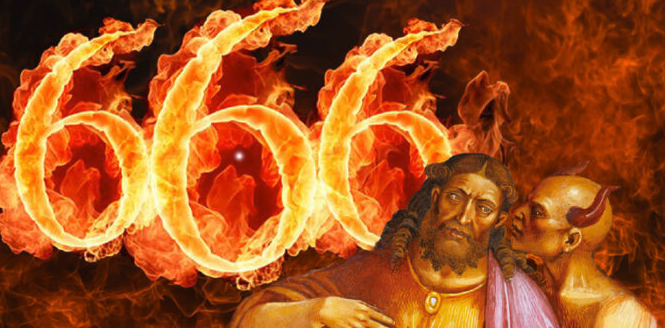 Ahh, Christmas, infectious isn't it? Everything good and a few things not-so-good slammed together for a month of pressies, pine needles and kiddie excitement, shopping fury and credit card disasters, dribbling booze-ups and a bonhomie best described as highly transmissible.
There's a fair chance you can catch up with all the family. Maybe catch something, too, if you haven't already and aren't barred by unofficial lockdowns we're facing now everyone's regularly exposed to Covid, courtesy of schoolkids, schoolies, shopping centres, pubs, clubs, restaurants – not to mention a rash of Christmas parties.
Ho, ho, ho! Wouldn't be dead for quids, eh? Well, you could be but let's not go there, been enough dogfights for one year. A Christmas truce would be nice – a treve de Noel, like those WW1 Western Front ceasefires in 1914. We can get back to wrangling in the new year. It'll be an election year, after all, and a two-for-one State-Fed deal at that. Don't know which I'd rather: elections or another wave. Probably cop both, anyway.
I love Christmas, even though it means another bloody birthday but I was reminded of its fractious nature by a noxious little brochure in my letterbox. When I say fractious, I don't mean the regulation posers presented by Christmas. Not the rank consumerism, brats thinking receiving's better than giving, broken families, people living alone, the bereaved, mental health sufferers, impoverished, homeless. Nor the family celebrations foregone by those selfless essential worker, shift workers and volunteers trying to brighten Christmas Day for others. God bless them for that, too.
Nope. Rather, it's about the mania of the 666/Mark of the Beast/Armageddon/Final Crisis soldiers of Christ filling my letterbox with scaremongering that has to be in league with the rabid anti-vaxxer claims we're still enduring. Whoops, I've broken the truce already.
"The Final Crisis" is a nasty little 12-pager peppered with bizarre predictions and jumbled claims of God's love on one hand but willingness to send us to Satan on the other – even though Jesus has already saved us all. Heard it all before, of course, in old fire-and-brimstone haranguings from nuns and priests at school and church.
These Final Crisis junk-mailers tell me the Church is the Anti-Christ – with a photo-montage of a smiling Pope Francis, the Covid virus and a flaming 666 figure. I can understand anger with the CC and the global paedophilia it's overseen but that seems to have escaped these loons. Their letterdrop is less temporal. It's going for the hearts and minds of true suckers, with a horror story from Babylon's Nebuchadnezzar and what sounds like a meth-induced vision of the future.
While old Neb was manufacturing statues of gold, brass, silver, iron and clay, the biblical Daniel, of writing on the wall fame, was up to similar nonsense with his visions of beasts supposedly meaning different world empires. There's a menagerie of hybrid lion, eagle, bear, leopard, dragon and fowl imaginings and they're after us.
It's all mark of the beast stuff rubbish and, cop this, going to Mass on Sunday is the invisible mark of the beast. Oh, yeah, apparently Pope Francis has a global socialist agenda, too. And if you add up the Roman numerals of his Latin title, Vicarius Filii Dei, Vicar of the Son of God, you'll get 666 – the number of the beast.
But cop this, too, while C is 100, L is 50 and V is five, they reckon U is five also. I don't think so, even if V and U were written the same way in old Latin. Two different sounds, even old Nick would know that. So his evil number really should be 661, which numerology tells us symbolises a bold and lovely soul, and encourages you to ignore the fear.
Kind of kicks his bifurcated tail and pitchfork off his blackened stump.
Any rate, the Final Crisis upshot seems to be that Hughie wants things back in their original, perfect condition, whatever that was. And there's a death penalty on all who would break this perfection. Nutshell take is: 'You're saved but, sorry, you're not'.
Bit like election promises. Which we're already getting for Christmas, by the way, with pollies throwing them around like pork-barrel bonbons in our marginal seats. Pity you can't take them back to the store.
So yep, ho, ho, ho, it's beginning to sound a lot like madness. What a sorry lot. All Krampus and no Chrimas. That's not the message of Christmas.
I think I'll keep soaking up the smell of the trees, the colourful tinsel and baubles, hams and plum duffs, my darling daughter belting out carols on the piano, the jolly old bloke tip-toeing across the roof, pillow-slips loaded with presents for grown-up kids, nativity scenes in shop windows, the conflagration of household Christmas lights warming the planet and the good-natured Yuletide greetings of people warming fellow humans.
Christmas is still infectious. In the nicest way. I might even go to church … to see if something happens. And I hope the anti-vaxxers get that lump of coal they so richly deserve. Whoops, there I go again.
This article appeared in the Geelong Advertiser 14 December 2021.